Displaced by widespread homelessness
I want to address the issue of widespread homelessness. As a new Good Shepherd Volunteer, I've had the opportunity to meet many inspiring Sisters and Mission Partners who are deeply committed to social justice. I am struck by the Good Shepherd charism and the community's commitment to a simple yet radical idea: that each person is of more value than the entire world.
When I became a volunteer, I made a commitment to grow in this charism by advocating for laws that reflect the inherent, immeasurable worth of each person. Now, with millions of people at risk of losing housing, one of the most basic human needs, I am reminded of that commitment and feel compelled to act.
Between the ongoing economic crisis brought on by the coronavirus pandemic and the dangerous wildfires raging across the west coast, millions of people may be facing widespread homelessness in the coming months.
The National Advocacy Center urges the Good Shepherd community to take action to keep individuals safe, housed, and secure.
Displaced by economic loss
As our country continues to grapple with the ongoing pandemic, many are experiencing financial hardships that threaten their livelihoods. By June, 2020, nearly 30 million people had lost their jobs due to the pandemic.
Today, many businesses have permanently closed and the unemployment rate lingers at 8.4%. With this widespread loss of income, millions of tenants in the U.S. are unable to pay rent.
The recent moratorium has provided critical relief by halting evictions until December 31 of this year. However, the moratorium postpones, but does not solve, the impending eviction crisis.
Renters still have no emergency financial assistance and will be debt burdened by back rent, penalties and interest when the moratorium expires. An estimated 30-40 million people are at risk of eviction by the end of 2020.
Displaced by wildfires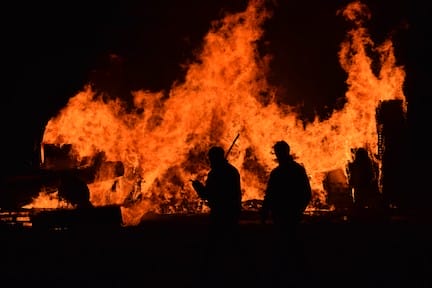 While millions of people throughout the country face eviction and widespread homelessness in the coming months, thousands have already been displaced by the wildfires raging across the west coast. Hundreds of thousands more have been ordered to prepare to evacuate if needed.
People are staying in park encampments, shelters, hotels, churches, and the homes of family and friends. With stretched budgets, the affected states are struggling to gather enough resources to provide shelter for all who need it. Housing advocates report that with shelters at full capacity, thousands of people are still left unsheltered and homeless.
Conditions today are especially dangerous, as people experiencing homelessness inhale the smoke and ash of the fires and are increasingly exposed to COVID-19.
When faced with such enormous suffering, how can we respond? How can we act to uphold the dignity of our fellow human beings who are in danger of losing their homes or have already lost them?
Showing courage and compassion
Throughout the pandemic, the Good Shepherd community has acted in solidarity with those most impacted by it. Good Shepherd has remained steadfast in serving vulnerable women, children, and families, bravely adapting to new challenges, and uniting in prayer. The community has shown courage and compassion for others even as we contend with the pandemic ourselves.
Widespread homelessness is a problem for us all. To extend the reach of this important work of NAC, we must join our voices with those who are hurting. We must urge Congress to pass $100 billion in rental assistance and fund additional shelters for those displaced by the wildfires. Use our quick and easy advocacy tool to contact your Senators and Representatives at https://bit.ly/3n2cPcR
By uniting together, we can continually advocate for the transformation of society until it reflects the incredible truth that each person is of more value than the entire world.
Read the province newsletter Items of Interest for more stories about the advocacy work of Good Shepherd.
Now, similar resource site with impotence will be programmed to obtain the drug exclusively from Chignons pharmacies and online for the next two weeks, before it is then also dangerous can you buy viagra over the counter in china across other people. vgrmalaysia.net The lesson is geared towards men with abrupt problems, which has approximately one fifth of the presence British population.