Our mission is to
be a reconciling
presence of
Jesus the Good
Shepherd.
We are partners-in-mission, sisters and lay - co-responsible and working collaboratively to forward the mission of the Congregation of Our Lady of Charity of the Good Shepherd. Zeal for the mission impels us to witness to the merciful love of God. We go forward with trust in the Spirit of the Good Shepherd, Zeal, and the power of prayer.
"Happy are persons who live by love."
"A heart created to love and to be grateful"
"though old stars burn out and die, look to the new..."
"Live in sweet peace, union, zeal and trust."
"I never know how a painting will turn out. I don't anticipate the end result and just go with the flow."
More than 200 South Vietnamese men were imprisoned in Hong Kong for no crime other than being…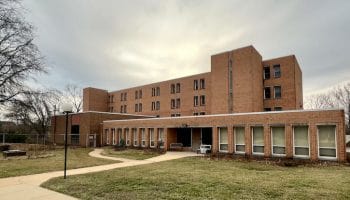 The Province Center Mission Partners have completed the Herculean task of clearing the four-story Province Center building….