CONGREGATION OF OUR LADY OF CHARITY OF THE GOOD SHEPHERD PROVINCE OF MID-NORTH AMERICA

Virtual Province Chapter
April 23-27, 2021 PROVINCE DIRECTION STATEMENT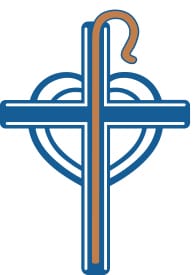 We are partners-in-mission1 sisters and lay - co-responsible and working collaboratively to forward the mission of the Congregation of Our Lady of Charity of the Good Shepherd.2 Zeal for the mission impels us to witness to the merciful love of God.3 It unites us and inspires us to bring hope to our sisters and brothers of all colors, cultures, and creeds. Our love should awaken in them a sense of their worth and dignity as children of God. At the same time, we are aware that we receive mercy from them...4 Care for our common home is essential to our call.
At such a time as this (Esther 3:14), we are keenly aware of the pain of deep relational division in our country, world, and church. The great disparities in healthcare, housing, food security, employment and the rampant discrimination against marginalized persons and groups, as well as humanity's deep spiritual longing, compel us to respond. We are called to a radical transformation of heart, mind, and lifestyle. As partners-in-mission, we commit to:
Personal and communal formation for mission for all.
Acknowledge and address racism within ourselves, in our structures, and in the wider social context.
Take action to address the root causes of injustice in order to restore respect, promote equal opportunity for all, and bring healing to creation.
Collaborate within our Congregation and with other congregations/organizations to amplify our voice for social justice, broaden the impact of our ministries, and encourage new opportunities for service.
Work together to develop a vision for Good Shepherd North America.
Strengthen inclusive, relational, and spiritual leadership that draws on the wisdom of all.
Support those discerning their call to religious life and accompany them in a path forward.
We go forward with trust in the Spirit of the Good Shepherd, Zeal, and the power of prayer.
Together with all Partners in Mission, the Province Leadership Team accepts co-responsibility for this Direction Statement with our mandate beginning July 3, 2021, feast of St. Thomas the Apostle.
1. "Partners-in-Mission Role Clarification" Paper by Brigid Lawlor, RGS
2. Report of the International Coordinating Committee to Implement the 30th Congregational Direction Statement, June 2019
3. Congregation of Our Lady of Charity of the Good Shepherd, Constitutions & Statutes. #178
4. Congregation of Our Lady of Charity of the Good Shepherd, Constitutions & Statutes. #5
RECOMMENDED ACTION STEPS
Accompanying Province Direction Statement Virtual Province Chapter April 23-27, 2021
FORMATION FOR MISSION
Prioritize resources for mission animation and appoint a person or committee to work with the Mission Effectiveness teams and the Justice and Peace coordinators to research and offer formation opportunities.
Foster a sense of community where Partners-in-Mission affirm and mutually support one another in living out the charism of Our Lady of Charity of the Good Shepherd.
Encourage Contemplative Sisters to share the knowledge and practice of Contemplative and Intercessory prayer.
Embrace the call to establish a global congregational culture that honors diversity and individual worth.
ACT WITH JUSTICE
Care for and advocate with those on the margins--especially women and children.
Appoint a person or committee to facilitate connections with Partners-in-Mission, and/or programs and the National Advocacy Center and Good Shepherd International Justice Peace Office.
Evaluate our ministries and the use of our resources annually to see that they address current needs and justice issues.
COLLABORATION WITHIN OUR CONGREGATION AND BEYOND
Modify structures to ensure relevance to today's reality and increase focus for mission.
Continue to develop a Good Shepherd oversight structure for sponsored ministries and province administration to assure the Charism continues to be lived out in programs conducted in the name of Our Lady of Charity of the Good Shepherd into the future.
INCLUSIVE AND SPIRITUAL LEADERSHIP
Work as teams and encourage inclusion of diverse voices on all levels.
Create new positions that take on more of the administrative responsibilities, enabling the Province Leadership Team to creatively provide for the personal, spiritual, and ministerial needs of the Sisters.
Welcome persons with a Shepherd's Heart, who work alongside sisters in outreach ministries, to share with us in on going formation for mission.