The 2018 St. Louis Climate Summit in April brought together some of the most authoritative minds in climate science, ecology, sustainable development, and related disciplines for three days of discussion on climate change. The purpose of the summit was to fulfill Pope Francis' call to unite in defense of our common home. Many of the summit's world-renowned speakers provided information that was incorporated into Pope Francis' encyclical, Laudato Si.'  Sr. Sharon O'Grady, RGS, attended the summit and wrote about what she learned.
One of the most respected Jesuit educational institutions in the world, Saint Louis University, hosted the St. Louis Climate Summit from April 22-24, 2018. The summit was part of the university's year-long bicentennial anniversary celebration. 
Channel 9 (Nine Network of Public Media) helped organize and plan the event. It took place in the Channel 9 building in downtown St. Louis. The St. Louis Climate Summit brought together leading experts from around the world to discuss the ecological challenges facing our planet today.
The content was broad and deep. It stressed key issues, varied achievements, and offered possibilities for moving into the future. I would like to share a few take-a-ways that I learned at the summit:
Cardinal Peter Turkson
Cardinal Turkson spoke about the Gospel of Creation, which is also the second chapter in Laudato Si. He said that the Hebrew root meaning of "dominion" over the earth is kinship. It is the same word used by Cain—am I my brother's "keeper?" The word expresses more of a "care from the heart."

Clarkson went on to say that care for our common home is care in tenderness and love—a care to support life in all of its forms. Cardinal Turkson sees kinship or "ecological citizenship" as the motivation that will change our behavior and our way of living on Earth.
St. Louis Climate Summit and Water
The amount of water present on Earth always remains the same. The main concern is accessibility. It is becoming increasingly evident that climate change affects accessibility to water. The wet areas are becoming wetter, and the dry areas drier. Desertification is increasing. These conditions lessen accessibility for many people. Sudan and Somalia exemplify this problem.

The Mississippi is one of the largest fresh water rivers in the world. Summit participants heard from an organization of mayors from towns along the river that work together to help prevent pollution that is occurring in the Mississippi River. It is important to remember that when we, individually and communally, make decisions to conserve water by using less water we are also preventing pollution of that water.
St. Louis Climate Summit and Biodiversity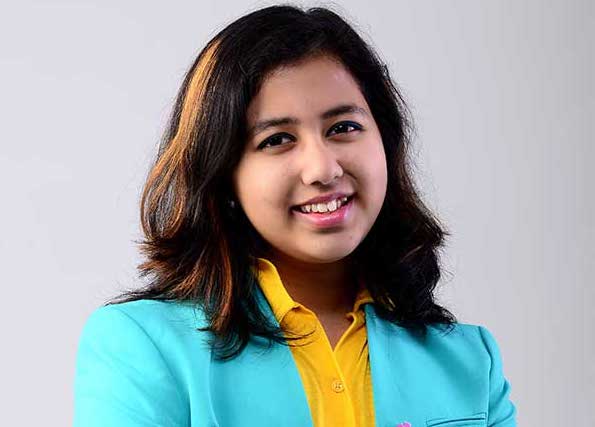 Global warming is a threat to many organisms in our world. Twenty percent of all organisms on earth are listed as being vulnerable to extinction. The list includes microorganisms that are needed to stabilize the atmosphere and provide oxygen. Biological extinction is permanent.

As Dr. Mary Evelyn Tucker said in her presentation, " We are the destructive asteroid in this era of the sixth extinction."
Father John McCarthy, a naturalist, who followed the biodiversity talk, said, "Once you know you are causing harm, it is an injustice not to change it."

He spoke about the need for all of us to have full human experiences of nature. He said we must seek an interiority of depth. McCarthy also said that "unless there is moral depth and caring, ecology is not worthy of us."
There is an emerging alliance of religion and ecology, sustainability and spirituality.

Passionist priest Father Thomas Berry wrote extensively about the universe as the primary sacred community. He asserted that the universe is not a collection of objects, but a communion of subjects.
Living in kinship
We are all a part of a living Earth community. We live in a kinship which is our common ground where we are brought together by wonder, awe and beauty. This awareness brings us to reverence and respect that leads to restraint in how we live on this Earth.

Dr. Tucker questioned how we elevate the moral reality in our concern for Earth. She said, "Technocratic solutions are necessary but not sufficient."

It is difficult to do justice in these few words to all of the challenges and hopes that were presented at the St. Louis Climate Summit. It is clear that scientists see that we are living in a dangerous time and admit that they don't know what will happen.

They are concerned that 70 percent of Earth's population lives in ecological deficit. We are now taking so much from the planet that it cannot renew itself.

I end with two quotations: One from P.J. Simmons: "There is too much bad news to justify complacency." And the other from Donnelly Meadows, "Time has too much good news to justify despair."

The long-term goal of the St. Louis Climate Summit is to use the knowledge and discussions taking place in St. Louis to make the world a better place for our children, our children's children, and for all generations of beings to come.

Learn more about the 2018 St. Louis Climate Summit and its speakers.

Visit the Nine Network's YouTube Channel to hear the presentations and keynote address that were made at the summit.
Each month Sisters of the Good Shepherd publishes a relevant story about the environment in its newsletter Items of Interest.