At the recent Good Shepherd Province Assembly in Belleville, Illinois, a Sister mentioned that in personalizing the Pope's call to conserve our natural resources she stopped letting the water faucet run when brushing her teeth.
It was while still preoccupied with this notion that the National Public Radio (NPR) headline caught my eye: Born Wet, Human Babies Are 75 Percent Water. Then Comes The Drying. I smiled as I read on…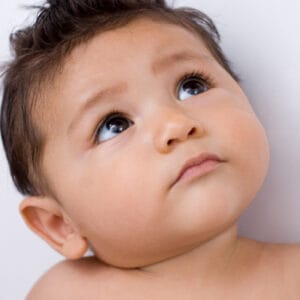 According to the NPR report, "We're born as wet as a fresh potato. Tomatoes are wetter (93.5 percent water). Apples, too, but only slightly (80 percent). But then, with every step we take, we begin to dry. The longer we live, the drier we get. One year after birth, a human baby is only 65 percent water – a 10 percent drop, says the U.S. Geological Survey (USGS). By the time we're adults, adult men are about 60 percent water, adult women 55 percent. Elderly people are roughly half."
Noticing water
So, I resolved to notice water and thus perhaps see God's hand. Shouldn't be too hard since I can view the Gulf of Mexico from my back window, and there's a swimming pool right outside my Florida front door. But then I began to notice all the drink holders — from baby stroller to car dashboard, from 'gym rat'  to beach-goer, from elderly walker to youthful cyclist — all were toting water, usually designer water (a six billion dollar business) in bad-for-you-and-the-environment plastic bottles. Okay, the report said we get drier as we age, but still…
Stories abound relating Jesus with water and its symbolism. He spoke of living water. He was baptized in water. It was the stuff of His first miracle. He walked on it, sailed over it, stilled it, asked for it from the woman at the well … until finally, water flowed from His side.
We know that we need water to survive; we write books and poems about it, swim and play in it, hoard and dam it, pray for and curse it, sing about it ("Troubled Waters") and even fight wars over it. Water can be both transformative (rainfall opening a seed to life) and destructive (Katrina). It can be crystal clear or murky, musically babbling or silently still.
Here in Florida, water simultaneously provides breathtaking beauty, delicious seafood for your table, annoying barnacles on your boat, as well as life-threatening danger from unseen riptides or lurking 'gators.' It connects territories via waterways and invites community: "Come on in, the water's fine!"
Water is the most abundant molecule on the earth's surface. It is the beverage which God provided to quench the thirst of animals and humans.
What I've done with His gift
So I look in my fridge to see what I've done with His gift and spy juices, iced tea, bottled water, a Brita pitcher, sodas and Not Your Father's Root Beer (alcohol). This can't be what You intended from me, Lord, when 800 million others don't even have access to safe drinking water and another 3.5 million more people will die this year from water-related diseases. While thinking there isn't much I can do on the global scale about the corporate theft of the world's water with its privatization, politics, pollution and profit, something happened in that moment … a Metanoia perhaps.
While the fridge door still hung open, it wasn't the refrigerator light that I saw. Suddenly, for me, all these liquid assets, seen through the lens of the congregational directional focus became a justice issue: water justice.
Like the mythical Narcissus, I saw myself reflected in the water; but rather than falling in love with my reflection as Narcissus did, I felt an indictment of my not-extravagant-but-still-uber lifestyle, and a deeper call to live the simplicity I vowed.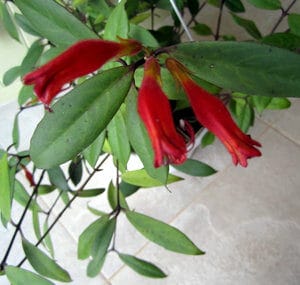 I have read the Pope's encyclical but need to think and pray about all of this some more, especially since I'm old and so (according to the USGS) down to 50%! That said, right now I'll share my water with the lovely Lipstick Plant on my desk as together, each in our own way, we reflect glory back to the Creator. 
Pope's call addresses water
Joan Clancy wrote her article in direct response to Laudato Si, the encyclical that Pope Francis has written on caring for our common home. The following quotes from Laudato Si correlate to Joan's reflection on water.
Indispensable for human life
Fresh drinking water is an issue of primary importance, since it is indispensable for human life . . . water continues to be wasted not only in the developed world but also in developing countries that possess it in abundance. This shows that the problem of water is partly an educational and cultural issue, since there is little awareness of the seriousness of such behavior within a context of great inequality (#28, #30).
Reducing water consumption
There is a nobility in the duty to care for creation through little daily actions, and it is wonderful how education can bring about real changes is lifestyle.  Education in environmental responsibility can encourage ways of acting which directly and significantly affect the world around us such as  avoiding the use of plastic and paper, reducing water consumption . . .  We must not think that these efforts  are not going to change the world .. . For they call forth a goodness which, albeit unseen, inevitably tends to spread.   (#211, 212).
Joan's article first appeared in the October 2015 issue of Items of Interest, the monthly newsletter for Sisters of the Good Shepherd Province of Mid-North America.