Prayer is the lifestyle of the Contemplative Sisters of the Good Shepherd. The Contemplative Sisters' prayers are for the Catholic Church and for those who are served by the Good Shepherd Apostolic Sisters. The Contemplative Sisters are the complementary piece to the Apostolic Good Shepherd Sisters, who are involved in ministries primarily with women and children around the world.

When the Office of Consecrated Life of the St. Louis Archdiocese asked Communities of Sisters to make rosaries for a special occasion in October, the Maria Droste Contemplative Community didn't hesitate to say, "Yes."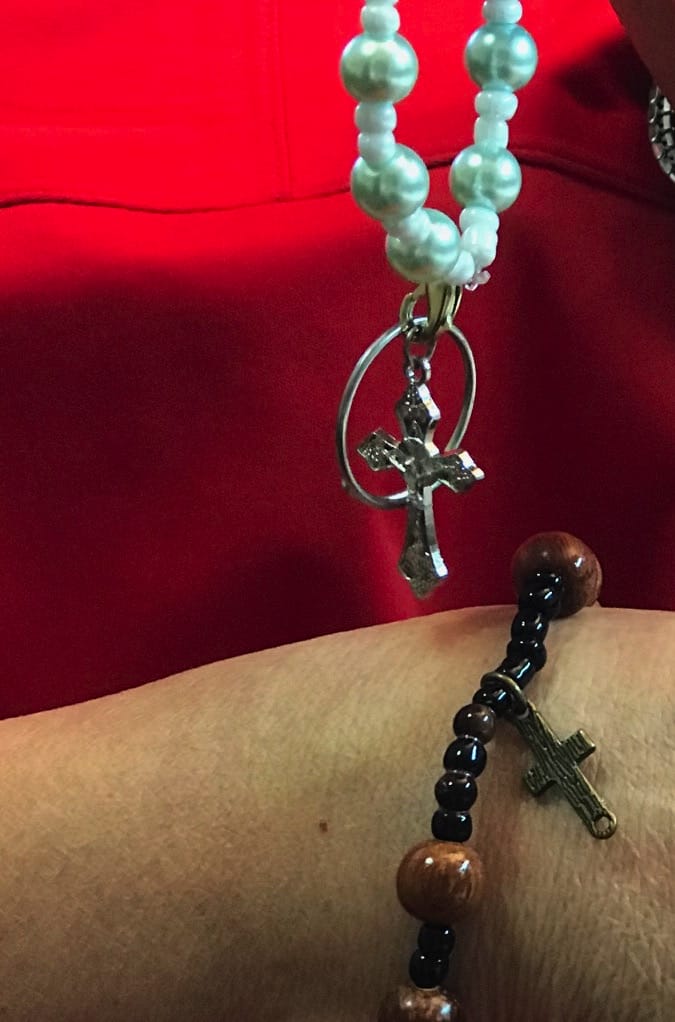 The rosaries were given to a group of laity who come monthly to the Cardinal Rigali Center in St. Louis for formation in the faith. They are a group of 150 people from throughout the Archdiocese. Their gathering in October was on the 7th of the month, the Feast of the Most Holy Rosary.

Sister Mary Kathleen Ronan, RSM, is the Coordinator of the Lay Formation Program for the St. Louis Archdiocese. Sr. Kathleen asked Contemplative Sisters in St. Louis if they would be able to make rosaries that the Sisters of Mercy could offer the lay people as a gift on that special Feast Day.

"We are in union with the Sisters of Mercy and were happy to make rosaries for the lay people who participate in formation. Our intention for making the rosaries was that they add strength to each lay person's power of prayer," said Sr. Elizabeth Garciano, Local Leader of the Maria Droste Community.