There's a little bit of heaven in Cincinnati. Behind our convent wing is the Bettman Nature Reserve. This beautiful place is indeed a little bit of heaven on Earth! God is there, filling me with peace, love, joy and His power.
The Nature Reserve is a 100- acre stretch of original forest. The Bettman's home still stands. The Bettman family donated the home to Cincinnati's City Parks so others can watch wildlife at the overlook — the owls, deer, birds and all of nature that the Bettman's father watched, especially in his senior years.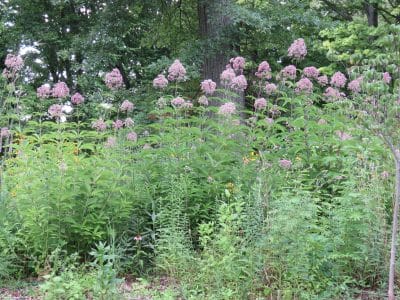 Wide walkways meander through the gardens and prairie lands — this little bit of heaven that leads to vistas. The handicapped residents of neighboring Beechwood Home use this walkway often.
One morning while walking I met Mary. She is in charge of 11 parks. She invited me to join Jennifer in the upkeep of the gardens. Ruth Ann Spears approved wholeheartedly and I was added to their gardening team!
What a joy to relax in this little bit of heaven
Another staff person, Alice, took me on a tour of the Bettman House. She introduced me to the brick-walled courtyard that she developed. It is full of shrubs, flowers and original prairie grasses.
Nearby is poison hemlock which, while it can kill, was used in ancient times as medicine. Even today it is a valuable medicine when properly administered in minute doses. Poison hemlock is beautiful. Of course it is not near the path and shouldn't be touched. Foxglove, with its lovely pink flowers, is another native plant. What a joy it is to relax here in this wonderful little bit of heaven. I don't know if I benefit more by weeding or the courtyard benefits more.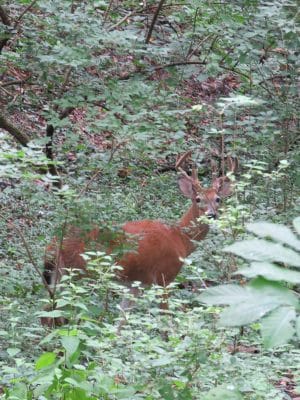 "And He walked with me, and He talked with me.
And He told me I am His own.
The joy we shared as we tarried there
No one will ever know."